December 2002, Vol. 184

MANAGEMENT
Coaching Takes to the Couch
CEOs' increasing use of coaches—often doubling as therapists—clashes with the image of the almighty leader.
BY CHRIS SANDLUND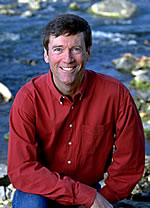 For decades, CEOs burnished a reputation as paragons of leadership and strength: confident, decisive, embracing risk. Insecurities such as fear and self-doubt? Not in the corner office, the common thinking went.
But in the past 15 years or so, that square-jawed image of the corporate chief has started to change. To the surprise of many, CEOs in sizable numbers have begun turning to executive coaches, exploring their frailties as managers and people and seeking ways to overcome them. The trend raises questions about how effective such counseling can be, and who is qualified to give it. What's more, it's driven a rift between baby boomer executives who embrace the idea of self-help and an older generation of business leaders who consider it a mark of weakness.
"It's like saying you're vulnerable," explains Richard Boyatzis, professor of organizational behavior at Case Western Reserve University and co-author of Primal Leadership. "Most people would say that's a good sign of an effective leader. But there is a whole generation that doesn't think so in this country."
As a result, many chief executives are reluctant to make public their decision to seek help. Michael Hehir, CEO of Rand McNally, began working with Dee Soder, a New York-based executive coach, several years ago while at McGraw-Hill. He originally hired Soder to counsel a fellow senior executive whose career was skidding, but was so impressed with the results that he decided to undergo coaching with her himself. Hehir credits Soder with preparing him on a human level to lead a major company in the aftermath of September 11. While struggling to deal with the terrorist attacks hardly seems abnormal or deeply revealing of one's insecurities, Hehir hesitates to characterize his sessions with Soder as counseling. "I've used her on a consultative basis," he says. "I don't think it's relevant for my board to be aware of it."
Kevin Cashman, a Minneapolis-based executive coach and CEO of the consulting firm LeaderSource, recalls counseling a CEO who was concerned about telling a prospective employer that he was receiving coaching. Although several board members were opposed to the practice, the executive decided that if having a coach would count against him, he shouldn't join the company. So he told the board and landed the job, despite some grousing by two directors. His subsequent stellar performance has won over those detractors, says Cashman.
The reluctance of CEOs to publicize their coaching stems in part from the fine, and often hazy, line between business and personal issues typically addressed by executive coaches. Often, coaches act as therapists, and CEOs reveal aspects of themselves they might not admit to a spouse or friend, much less a colleague. "In coaching assignments, personal issues arise that are not entirely business-related but are behavioral traits that affect outcomes for the better or worse," explains Jefferson Welch, a coach with the Center for Executive Options in Pasadena, Calif.
"Everything is fair game," notes Alan Downs, author of Secrets of an Executive Coach. "Sometimes you run into marital issues. We're not a separate person at home and at work."
Deeply personal or strictly work-related, by any measure, the popularity of executive coaching has soared in recent years. The International Coach Federation, the world's largest nonprofit professional association for business and personal coaches, has grown to 5,200 members from 1,500 since 1995. A recent Harvard Business Review article estimates the total number of executive coaches at 10,000, noting the figure is expected to exceed 50,000 within five years. The fees for such coaching, paid by employers, range from $1,500 to $15,000 a day.
Executives in the U.S. lead the way
Coaching not only accentuates generational differences; it highlights cultural ones as well. "Americans are much more open to coaching," says Cashman. After returning from last winter's International Coaching Federation conference in Toronto, he had a chance to gauge the relative prevalence of coaching worldwide.
He places the United Kingdom about five years behind the U.S. Canada, he says, is 10 years back, with France and Germany lagging even further and Asia trailing all.
The cause? Americans' obsession with self-help. "Certain cultures will say that it's less acceptable to work on yourself," says Cashman.
Anecdotal evidence, too, suggests that CEOs are receiving coaching in increasing numbers, and for a wider variety of reasons. In the past, coaches were foisted upon recalcitrant lieutenants by their concerned corporate bosses—or upon erratic CEOs by irritated boards. Today's leaders proactively seek help in identifying existing or potential flaws in their management techniques or leadership style.
Hence, the focus of coaching has changed. "We're shifting from the coach as doctor who is there to fix you to the coach who's there to help executives with their game," says Elizabeth Gibson, an executive coach who has a doctorate in psychology and has worked directly with the CEO at two Silicon Valley startups.
Critics say coaches are poorly trained
As more CEOs seek coaching, critics are looking deeper into its methods and results. There is no commonly accepted credential for the practice. Several schools provide coaching courses and offer certificates upon completion, but they require neither psychological training nor executive business experience.
Leading the charge among critics is Steven Berglas, a researcher and instructor at the Anderson School at UCLA who spent 25 years in the psychiatry department at Harvard Medical School. In a scathing Harvard Business Review article in June, Berglas argued that an "alarming number" of coaches who lack psychological training hurt their clients more than they help them. "By dint of their backgrounds and biases," he wrote, "they downplay or simply ignore deep-seated psychological problems they don't understand."
Because executive coaches risk being fired if they give a diagnosis their client doesn't like, Berglas says, many, especially those poorly trained, fall into a trap of giving feel-good answers. "A lot of times consultants and coaches are deemed great because they're adding syrup to a sundae made out of a lump of coal," he says in an interview with Chief Executive. "They just go along; they're 'gaysayers' and proponents, and the CEO says, 'My coach is the greatest coach.' They feel they're being cured, and it just doesn't work that way."
But for every concerned critic, there seems to be a CEO willing to give a testimonial about how helpful his coaching has been. Michael Hehir says his coaching has helped him explore the "human element" of business, which used to make him uncomfortable. Soder helped him figure out how to delve into people's emotions and short circuit any negative impact on company performance.
Learning how to lead during crisis
So when Hehir returned to Rand McNally's shuttered Chicago office late on the afternoon of September 11 and found several employees still there, he didn't simply go to his desk. He hung out with them. Together, they talked about all they'd seen on TV, and shared their fears. That evening Hehir wrote a passionate memo to the staff saying how he believed it was important to return to work so as not to let the terrorists affect the Americans' way of life.
An email from Soder the day after the attacks reinforced Hehir's decision to make a speech at a company-wide meeting that Friday. The event centered on a moment of silence, but in the cafeteria that morning the CEO spoke from his heart about what the World Trade Center meant to him as a former New Yorker. He talked about the 1993 bombing of the twin towers, when he'd been working nearby at Standard & Poor's. "My comments were trying to articulate what people were feeling," says Hehir. Afterward, he received positive responses from employees indicating that his personal approach had resonated. His leadership, he says, looking back, helped Rand McNally cope with tragedy and return to work.
Sometimes a CEO's personal dilemma is more fundamental. The problem, says Welch, is that many of an executive's rewards are extrinsic—a corporate jet, for example, or visiting with foreign heads of state—while he or she may yearn for something intrinsic.
While working with the CEO of a large food services corporation, Welch learned that the executive and his wife valued their work with charitable organizations most. So with Welch's encouragement, they established a foundation. Similarly, when the departing CEO of a large energy company worried about having to give up his perks, Welch helped him identify internal rewards that were more compelling. The CEO ended up spending time with a family member who was dying of cancer. The experience was so profound, says Welch, that the executive never returned to work, even though he hadn't reached retirement age.
In fact, retirement counseling has emerged as an important area for executive coaches. "We need to help the CEO get a compelling sense of his future so he can transition out of the CEO role," says LeaderSource's Cashman. "We help them move on from a retirement planning standpoint—not financial, but life planning." Among other things, Cashman helps CEOs select corporate board assignments to enable them to keep a hand in business.
Even aspiring CEOs seek coaching
In other cases, executives seek coaching before they reach the corner office. Ken Weller, chairman and CEO of The Good Guys, an $800 million West Coast retailer, first underwent coaching as an executive at Best Buy during the '90s, after deciding he needed to improve his business and leadership skills if he hoped to become a CEO. He began working with Elizabeth Gibson, the Silicon Valley-trained executive coach.
Gibson assessed Weller using a variety of tools, including a behavioral scorecard, and found him lacking in a number of areas. One area was marketing, for which she suggested a stint at Stanford Business School. Gibson also fed him a steady stream of reading—"probably more than I wanted to do," he recalls. His evenings and weekends became filled with business books and copies of the Harvard Business Review.
They also worked on his financial knowledge. "When I was at Best Buy, I was responsible for more than 15,000 people," says Weller. "I wanted to make sure I understood all the P&L areas I was responsible for." One technique that he learned in coaching and later applied was teaching others about a subject, which forced him to become an expert himself. The coaching paid off. After a seven-year stint at Best Buy, Weller joined Good Guys, where he had worked earlier in his career, as president in September 2000. Fourteen months later, he was named chief executive.
Melissa Thornton is a licensed psychotherapist AND a professional coach.

She is a member of the International Coach Federation (ICF) and President of the ICF Connecticut Chapter.

She has an MBA from the Amos Tuck School of Business Administration, Dartmouth College, and has been working in and with corporations, businesses and Foundations since 1980.

SEE THE INDUSTRY (INTERNATIONAL COACH FEDERATION) STANDARDS.