Coaching is a new profession.
Coaches are trained to listen, to observe and to customize their approach to individual client needs. They seek to elicit solutions and strategies from the client; they believe the client is naturally creative and resourceful. The coach's job is to provide support to enhance the skills, resources, and creativity that the client already has.
Personal and professional coaches provide an ongoing partnership designed to help clients produce fulfilling results in their personal and professional lives. Coaches help people improve their performances and enhance the quality of their lives.
Coaches:
Help people set better goals and then reach those goals.

Ask their clients to do more than they would have done on their own.

Focus their clients better to more quickly produce results.

Provide the tools, support and structure to accomplish more.
"My clients get focused and producing faster because they have a coach."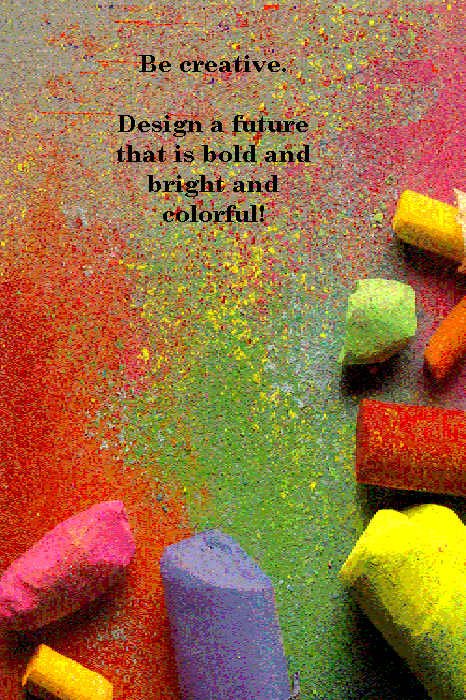 LIVE ON PURPOSE. GET A COACH.
A Bold Colorful Life is a state of mind---you know who you are and live authentically; you choose to do the things you are passionate about; you surround yourself with colorful people who reflect your lifestyle and values; you create an environment that stimulates the very best you have to give.

Are you ready to discover yourself--to find your passion--to spice up your life--to express that inner joy? To live a life filled with vibrant health and energy?



Are you ready to let others know that you are brilliant, gorgeous, talented, and fabulous? To live in harmony and balance with everyone you know? To ask for what you need and get it?

Have you created an environment with the rich, colorful tapestry that weaves light and passion throughout your life? A home that fills all your needs and is a source of comfort? A job that uses your creative talents and abilities and gives a good income?

May I help you to do that? CONTACT MELISSA